If General Buhari Had Built Hospitals, Abba Kyari Would Not Have Died
[ad_1]
Reno Omokri who was the president aid to ex-president Goodluck Jonathan recently shared tweet concerning COVID-19 hospitals. In his tweet he stated that if President Muhammadu Buhari built COVID-19 hospitals his former Chief of Staff, Abba Kyari, would have not died.
He also stated that even after the death of Abba Kyari, President Muhammadu Buhari did not stop take measures to improve Nigeria's health sector.
Reno Omokri also stated that other nations built COVID-19 hospitals in record time, but President Buhari built non.
He also stated that if a chief of staff to the President, and ex Governor could not be treated for COVID-19 in Nigeria, what of ordinary Nigerians?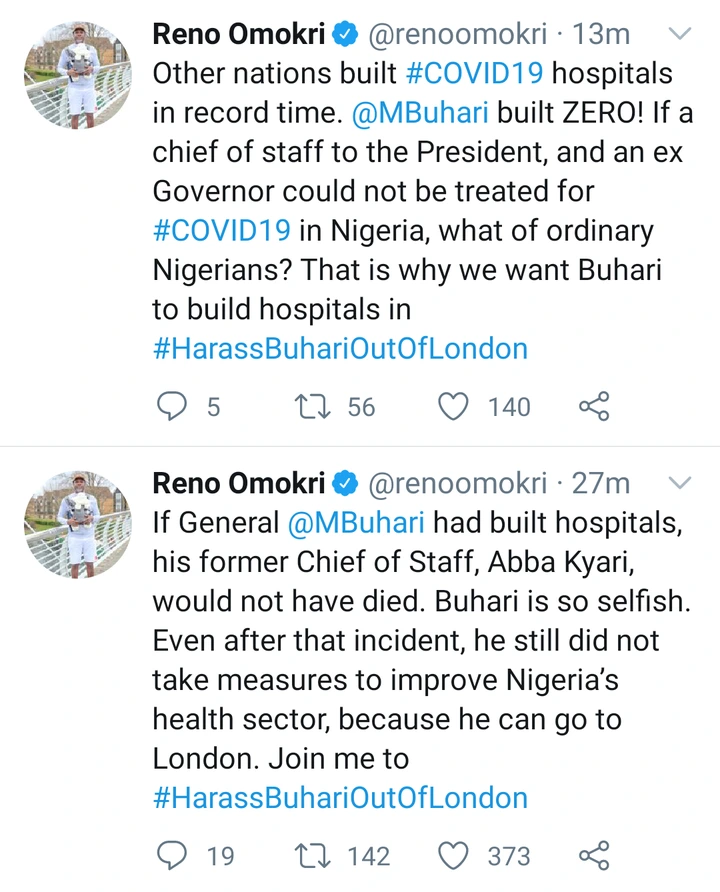 Related


[ad_2]
Source link