Pete Davidson's mom has commented on his relationship with Kim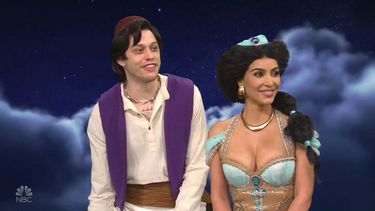 Things seem to be going really well for Kim Kardashian and Pete Davidson. They have been dating for a while and their relationship is getting more serious. For example, Kim Kardashian has already introduced Pete Davidson to her children and now none other than Pete Davidson's mother has revealed her opinion about Pete and Kim Kardashian's relationship.
Fans go completely crazy.
Kim Kardashian and Pete Davidson
It all started when Kim and Pete were first spotted holding hands. Although friends of the couple indicated that it was only a friendship, Kim and Pete were spotted together several times. For example, they went out to dinner together in Long Island and fans even looked for Pete in Kim Kardashian's Instagram photos.
The couple have also met each other's mother and have been on vacation together. In addition to all these great developments, Kim and Pete also suffer from setbacks. Kim Kardashian is in a nasty divorce with Kanye West and Pete Davidson finally gave his opinion about this last week.
Amy Marie Davidson
While we know exactly what Kris Jenner thinks about Pete and Kim's relationship, Pete's mother has never revealed anything about her son's relationship. However, she has now spoken out about Pete and Kim's relationship for the first time. In a now-deleted comment on Instagram, we get a glimpse of what Pete's mom Amy Marie Davidson thinks of the happy couple.
The cute moment came when a fan account posted a paparazzi photo of Kim and Pete kissing in a car. A fan tagged Pete's mom in the post, writing: "She will be pregnant with his child by the end of the year. @amyymarie118." In response, Amy simply wrote, "yayyyy!" which sparked a huge response from fans.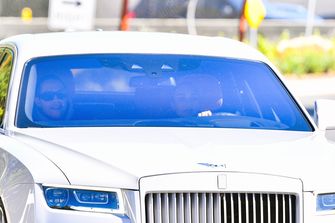 Comments
They were of course very happy to see that Pete Davidson's mother is just as happy with the relationship as we are. As one fan writes: "😂 Bless his mom" and other fans write: "The pregnancy comment lmao. Kim will not be pregnant, maybe a surrogate but not kim"† Omg I know he has said in his interviews he has always wanted a child. " and "Momma knows best!!❤️❤️❤️"
Seen a mistake? Mail us. We are grateful to you.
function loadAllScripts(){ console.log('start loading all scripts 2.19'); console.log(tc_vars.didomiPurposesConsentDenied);
var deniedConsent = tc_vars.didomiPurposesConsentDenied; if(deniedConsent.indexOf('cookies') == -1){
//SETTING VARIABLES var wpk_tags = dataLayer[0].Tags; if (wpk_tags != undefined) { var wpk_tags_array = wpk_tags.split(','); }else{ var wpk_tags_array = []; }
var sales_keywords = dataLayer[0].sales_keywords; if(sales_keywords == undefined){ sales_keywords=""; }else{ sales_keywords = sales_keywords.replace(/_/g, ''); sales_keywords = sales_keywords.replace(/&/g, '_'); sales_keywords = sales_keywords.replace(/&/g, '_'); }
if (typeof dataLayer[0].Site !== 'undefined') { var site_name = dataLayer[0].Site.toLowerCase(); }else{ var site_name=""; }
site_name = site_name.split(".");
//SETTING VARIABLES
var script = document.createElement("script"); script.src = "https://shared.mediahuis.be/cxense/cxense.nsmbl.min.js"; script.type = "didomi/javascript"; script.setAttribute('data-vendor','iab:412');
console.log('ads: '+deniedConsent.indexOf('create_ads_profile')); console.log('content: '+deniedConsent.indexOf('select_personalized_content'));
if(deniedConsent.indexOf('create_ads_profile') < 0 && deniedConsent.indexOf('select_personalized_content') < 0){ document.head.appendChild(script); console.log('load cxense!!!'); }else{ console.log('NOT load cxense!!'); } if (dataLayer[0].show_banners == 1) { // console.log('fillSlots'); setTimeout(function(){ fillSlots(); }, 1000); } if(deniedConsent.indexOf('social_media') < 0){ var y = document.getElementsByClassName("social-media-no-consent-box"); var i; for (i = 0; i < y.length; i++) { y[i].style.display = "none"; } var x_fb_post = document.getElementsByClassName("fb-post-no-consent"); while(x_fb_post.length > 0) { x_fb_post[0].className = "fb-post"; }
var x_fb_video = document.getElementsByClassName("fb-video-no-consent"); var i; while(x_fb_video.length > 0) { x_fb_video[0].className = "fb-video"; }
var x_twitter = document.getElementsByClassName("twitter-tweet-no-consent"); while(x_twitter.length > 0) { x_twitter[0].className = "twitter-tweet"; }
var xi = document.getElementsByClassName("instagram-media-no-consent"); while(xi.length > 0) { xi[0].className = "instagram-media"; }
var script = document.createElement("script"); script.src = "https://platform.twitter.com/widgets.js"; document.head.appendChild(script);
var script = document.createElement("script"); script.src = "https://www.instagram.com/embed.js"; document.head.appendChild(script);
var script = document.createElement("script"); script.innerHTML = "window.instgrm.Embeds.process();"; document.head.appendChild(script);
var script = document.createElement("script"); script.src = "https://connect.facebook.net/nl_NL/sdk.js#xfbml=1&version=v8.0";
var facebookDiv = document.createElement('script'); facebookDiv.innerHTML =`window.fbAsyncInit = function() {FB.init({ xfbml : true, version : 'v5.0' });}; `; document.head.appendChild(facebookDiv);
var my_awesome_script = document.createElement('script'); my_awesome_script.setAttribute('src','https://connect.facebook.net/en_US/sdk.js'); my_awesome_script.async="true"; my_awesome_script.defer="true"; document.head.appendChild(my_awesome_script);
}
if (deniedConsent.indexOf('measure_content_performance') < 0){ var script = document.createElement("script"); script.src = "https://cdn.onthe.io/io.js/TNSY8WYglcTO"; document.head.appendChild(script); console.log('load IO Tech'); loadIo(); }else{ console.log('NOT load IO Tech'); } } } if (navigator.userAgent.toLowerCase().indexOf('cxensebot') != -1) { loadAllScripts(); }