Salary Is A Cage, You Cannot Be Financially Free Unless You Are Your Own Boss
[ad_1]
Reno Omokri shared on Twitter the comparison between working for monthly salary and having your own business.
According to him, salary is a cage, regardless of how high the salary is. Small salary is a small cage, big salary is a big cage. You may have the illusion of freedom but your boss still controls you.
He further added that you should not wait until your boss sacks you. Start a side hustle then make it your main hustle and then you sack your boss.
Many of us are truly caged with the mentality that having a work with a large salary is the definition of freedom when we have just little time for ourselves. Many working class people are only free in weekends and have time to attend to their personal needs which can't happen if you have your own business.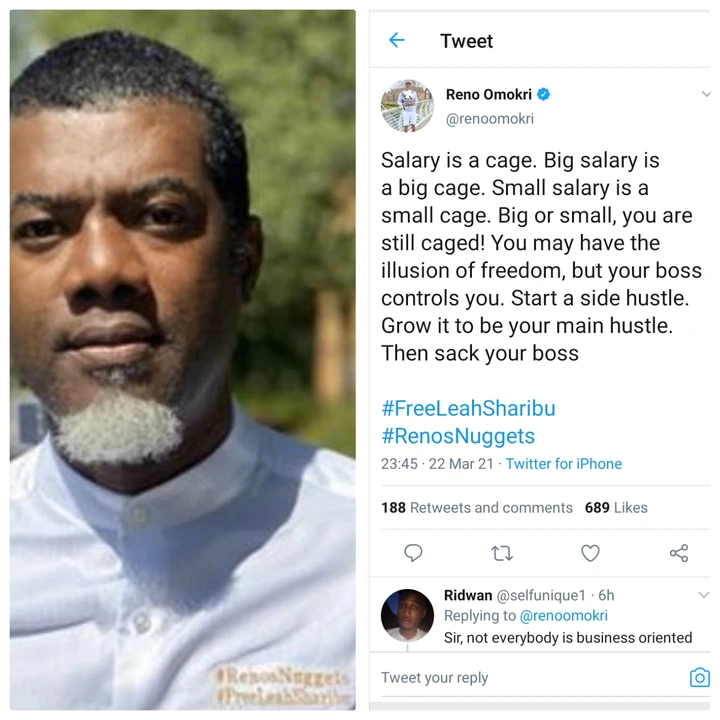 Related


[ad_2]
Source link