the Ivorian government talks about the coronation of Olivia Yacé
Olivia Yacé ended her career in the Miss World competition as the second Dauphine and also crowned Miss World Africa 2021. Proud of her sensational career, all layers of Ivorian society expressed their satisfaction at the triumph of Olivia Yacé. the Ivorian government has not remained on the sidelines, a special address has been made to it.
Olivia Yacé goes down in history after her magnificent career in the world beauty contest. Miss Top Model 2021, Olivia Yacé increases her prize list by positioning herself in third position of the winning trio of the competition. Also leaving Puerto Rico as Miss World Africa 2021.
Sh ortly after the sensational evening, the opinions agree to praise the prowess of Olivia Yacé. On the internet, artists, media men, or political actors congratulate the Ivorian beauty queen. In the same vein, the government of Côte d'Ivoire approached Oliva Yacé.
On his Facebook profile, the voice of providence notifies a historic act. For the government, it is indeed a gesture that will go down in history.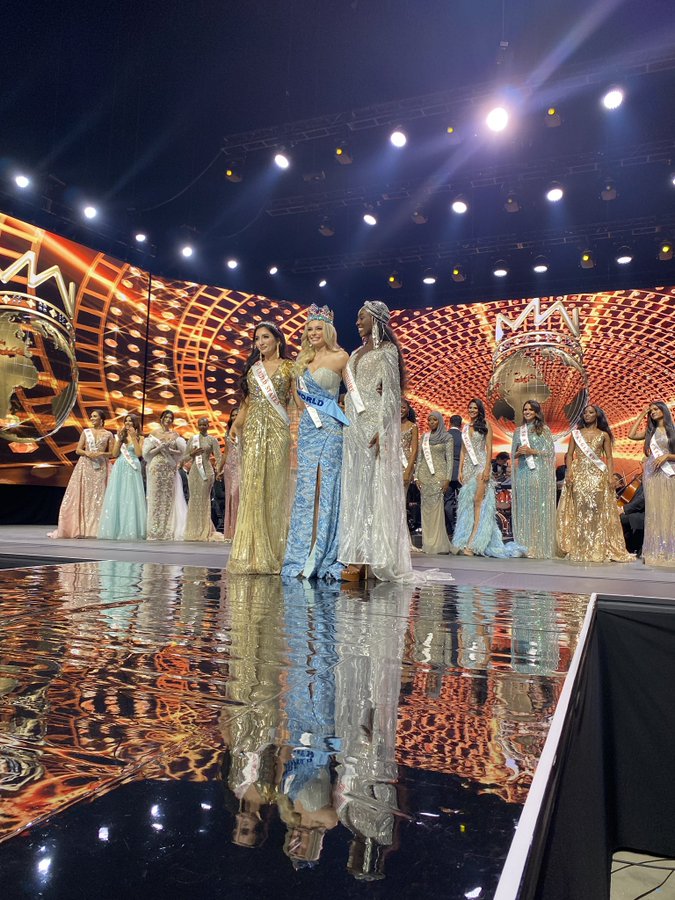 " History! Yacé Olivia Miss Ivory Coast 2021 elected 2nd runner-up Miss World 2021. Ivory Coast is proud of you! Thank you for raising the Ivorian flag beyond our borders ! posted the government as an address to Olivia Yacé.
Shortly before the big parade, Olivia Yacé had received the support of the Prime Minister of the Republic, Patrick Achi and the First Lady, Dominique Ouattara.